Throughout his life, he's been surrounded by family members who are proud union auto workers. Manufacturing in his family goes back to Detroit in the early part of the 20th century, when many of his ancestors were immigrants, coming to America for the promise of a better life. They helped build up Michigan and enjoyed the benefits of a growing middle class.
In the 71st district, that middle class is now threatened, and Mark wants to go to Lansing for you, to help revitalize it.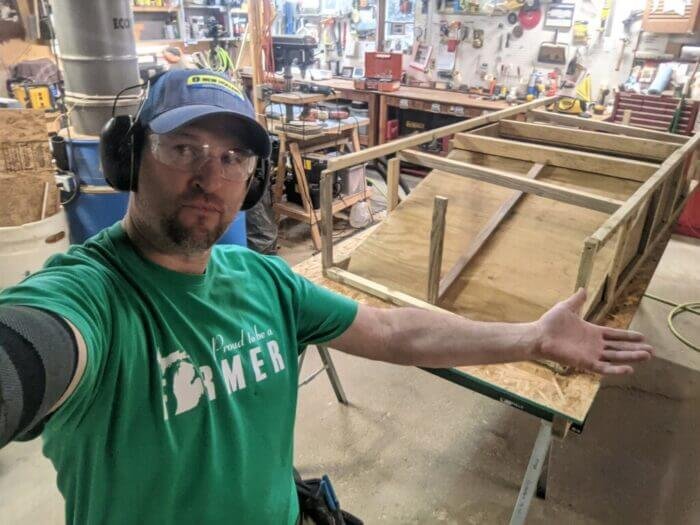 After high school, Mark was the first member of his family to attend a 4-year university program, at Michigan State University. He graduated in 2002 with a Bachelor of Science, majoring in Agriculture. After working at the parts counter at a local John Deere dealership, he decided to act upon an earlier inclination: teaching. He completed a program at Saginaw Valley State University (SVSU) and earned his teaching certificate there in 2005.
With the Great Recession looming, it was a difficult time for Michigan, with very few teaching jobs available; for the next few years, he worked in construction while applying for teaching jobs.
Mark remained open-minded and optimistic, though, and secured a union teaching job in Stafford County, Virginia. With little time to spare, he moved to Fredericksburg, VA and started to assemble a life there. He taught high school biology for four years; the lessons Mark learned in that role were enormously valuable, as he worked with multiple learning styles, behaviors, and families. During that time, he also married his wife, Stephanie, and the couple became homeowners and welcomed two daughters.
By 2012, something was calling him, and he and Stephanie returned to Michigan and Mark's roots on the family farm in Ovid. As the family settled in back home, Mark entered into a partnership with his parents to share operations of the family farm.
With all of the obstacles that Mark has overcome—navigating a trying job market, leaving his Michigan community, creating a life in a new place, and returning home—he understands the challenges that young adults face in being able to build a life in a small town. Living in Shiawassee County, being surrounded by loved ones, and being able to make a difference in his community, all give Mark purpose.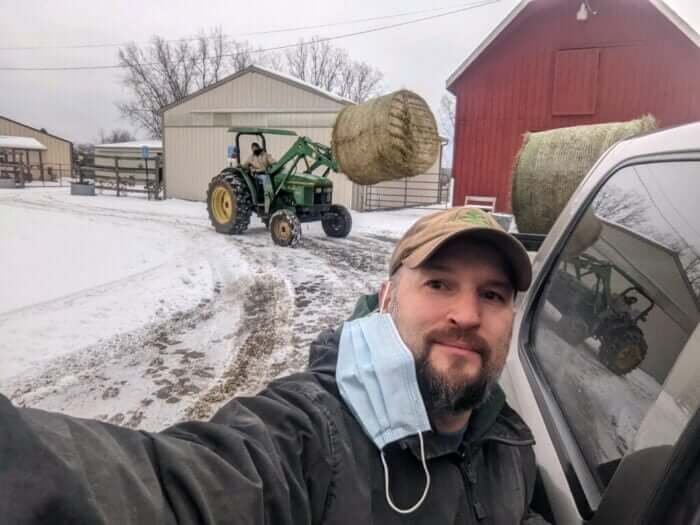 Mark's thirst for learning and passion for history and politics has made him keenly aware that many politicians have turned away from their constituents, and toward monied interests and lobbyists.
He wants to go to Lansing as State Representative to work for the family, friends, and neighbors he grew up with, and for the community he belongs to: the people who know first-hand the greatness of Michigan, but have seen it diminish.
With the community in mind first and foremost, Mark Zacharda will listen to those he serves, and will be consistent in always striving for equality for all walks of life, seeking the best solutions for the people of Michigan's 71st State House District.